news - Arlene matza-jackson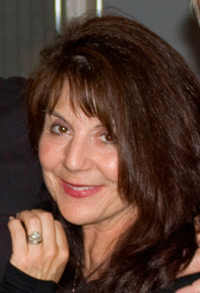 Arlene Matza- Jackson
It was Sherwood Ball who introduced Arlene and Anders in 2007. At the time Anders was recording drums with Gregg Bissonette for the Demon Kogure album "Tiara.", Arlene was working with some gifted young Indie Artists.

Arlene and Anders' first collaboration (together with Sherwood Ball) produced the soaring ballad "Sworn to Silence" for the "Code" album. They've continued writing together ever since, Arlene's lyrics and Anders music meshing together to create terrific songs.

Grand Illusion is immensely proud of Arlene's contribution to its new album, "Brand New World" - wherein she penned most of the lyrics. In her career, Arlene has had successful songwriting partnerships with David Foster; Kenny Loggins; Earth, Wind and Fire; along with many other artists and groups. She loves to write and enjoys the collaborative process: bouncing ideas back and forth, getting struck by a bolt of inspiration that gets her furiously scribbling words and thoughts that ultimately end up as lyrics.

Passionate
Upbeat and passionate by nature, Arlene has many loves beyond music. She invests herself wholly in the things and people that capture her heart, among them are gardening and nature, her cats, friends, family, and her talented musician husband Jon Jackson. When she's not writing or traveling, Arlene can usually be found digging in the garden of the house she shares with Jon, and their cats in Los Angeles. They also own a music studio.