jay graydon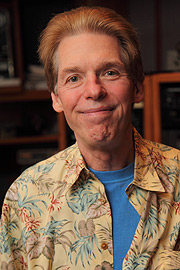 Jay Graydon and David Foster formed the WestCoast sound with there AirPlay album in 1980. Later he also did Planet 3 and AirPlay for the Planet.
Jay is one of the most successful and respected studio musicans in this world and for many years he held of the record of most sessions done per day with different clients.
Al Jarreau, Manhattan Transfer, Kenny Rogers, El Debarge, Air Suplly are just a few artists he has been producing albums for.
members
guests
Grand illusion live members
old members